Make Your Next Move Your Best Move
Biddulphs International Movers provides
trouble-free removals, storage and relocation services
ⓘ We will never share your personal info




Largest independent moving company in South Africa

More than 90 years of experience in the moving industry
Quality services at pricing that's fair
Moving can be easy, we'll guide you every step of the way, and help you plan a smooth transition into your new home
Experienced, Reliable Domestic And International Movers

Our International movers
are expertly versed in all aspects of overseas moving

Professional movers and packers ensure that your possessions are safely packed and transported for you

Modern palletised storage and self storage facilities keep your belongings safe & secure

Whether it's a small flat or a major household, this will the best move you'll ever make

Pet & Vehicle Transportation
Your furry friends and precious vehicles are expertly taken care of, every step of the move

Get affordable, comprehensive domestic & international transit moving insurance
Complete End-To-End Moving Services
Enjoy the benefits of moving with the largest independent moving and storage company
in Southern Africa
Reduce Your Moving Costs By 33%!
Save money by moving mid-month or in other off-peak periods
Rates are up to a third lower in off-peak periods than at the end of the month so it's worth planning your moving dates accordingly.

Our specialist international movers are expertly versed in all aspects of overseas moving

You'll get the individual attention you'd expect from a small local firm with all the benefits of a global brand

As we're a member of The Harmony Relocation Network, you can relax wherever you are in the world

Professionally trained packers ensure that all your precious possessions arrive safely

Experienced agents are assigned to oversee the packing, handling, loading & offloading of your belongings

You'll get the best advice on the most cost-effective time to move as well as the most economical route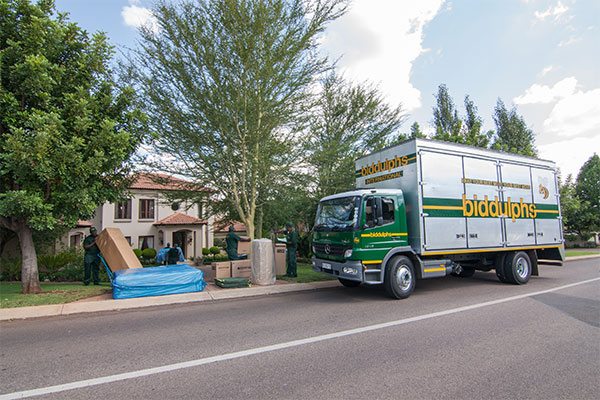 As SA's largest independent international movers, Biddulphs have dedicated over 90 years to moving prized possessions and households all over the world. Always with care, always professionally packed.


Fully Qualified & Trained Staff




Michael Ebersohn - Local Move
''From the word go, Biddulphs were on time and accurate. The team were very polite and professional on arrival and took care of everything.''

Jenny Cooper - International Move
'' This is my 32nd house move and never before has everything gone so smoothly. I would highly recommend them.''

''The Biddulphs team successfully moved and relocated a total of 75 of our employees and their families.''
Eloni Ludwick - Corporate Move

Over 1 million moves completed by 14 national branches
Fill in the form below and one of our moving consultants will call you back
ⓘ We will never share your personal info